Protection Group International and Jerzy Lis, Vice-Chancellor for Cooperation for AGH University of Science and Technology signed an agreement in Krakow, Poland on 18 October declaring their intent to work together to deliver cyber security training and develop a cyber academy to build professional skills in cyber security.
Because countries, organisations of all sizes, critical infrastructure and people are increasingly reliant on technology, ensuring operational resilience and protecting information assets are vital to successfully doing business in the 21st century.
There aren't enough skilled people to fill the cyber security roles need to achieve this.
In fact, 82% of UK companies are reporting a shortage of skilled staff, causing wage inflation and increases in the price of security.
New cyber professionals need to be trained and educated quickly and in large numbers, to protect countries, people and business from cyber-attacks, reduce the cost of security, and return cyber security to being a routine business risk.
AGH University's cyber security training and academy will be focused on performing this role for the public and private sector in Poland and the Central and Eastern European region.
AGH's agreement with PGI involves developing the Cyber Security Centre in AGH's Faculty of Informatics, Electronics and Telecommunications to provide cyber security training for specialist staff, based around PGI's training courses that have been certified by the UK's National Cyber Security Centre.
Barry Roche, CEO of PGI believes that the availability of well-skilled cyber security professionals to implement technical, legal and methodical defence and mitigation measures is key to staying ahead of the ever-evolving cyber threat.
"Poland and the CEE region are as affected by these issues as the UK, so we are delighted to partner with AGH to help develop the Polish experts who are required to protect national security, people and businesses in the region," Mr Roche said.
"AGH and Krakow are the obvious choice for PGI's first European Academic partnership because Krakow has long been recognised as a regional technology and technical skills hub.
"Google, IBM, Motorola, Fujitsu and many others have established R&D centres here alongside business process-outsourcing centres for Capgemini, IBM, Motorola, Shell, UBS, HSBC, Tesco, Lufthansa, and EDF Energy amongst others.
"This is a direct result of Krakow's Universities—of which AGH is the pre-eminent technical university—and their R&D.
"The IT Faculty at AGH has 200 teachers and 2,600 students and there are more than 200,000 students in higher education here, with 35,000 at AGH and 400,000 students within 60 miles.
"This provides a rich seam of talent that AGH's Cyber Academy can mine to find and develop the next generation of cyber security professionals, which will be integral for the employers who will need their skills and the established cyber security professionals who can turn to the academy for the continuing professional development," he said.
ENDS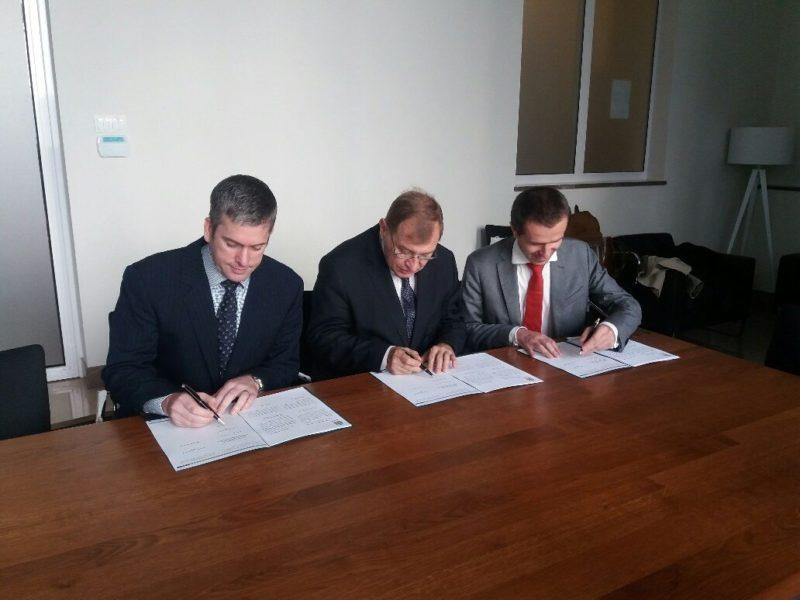 About AGH University
AGH University of Science and Technology, Krakow was founded in 1919. It conducts internationally recognised scientific research in various fields and disciplines to underpin the development of a broad spectrum of applied sciences. Since its foundation, AGH has been closely connected with the activities that support the national economy as well as supporting and advising the Polish government at a national and regional level.
About PGI
We are an internationally acclaimed team of digital threat experts and thought leaders. Our mission is to protect organisations and nations from cyber threats and online harm.
We work at the cutting-edge of threat detection, continually scanning the horizon for next-generation risks. Our team uses expert human insight, supported by technology, to build long-range resilience for clients.